Britta, from (can you guess?)..... Community.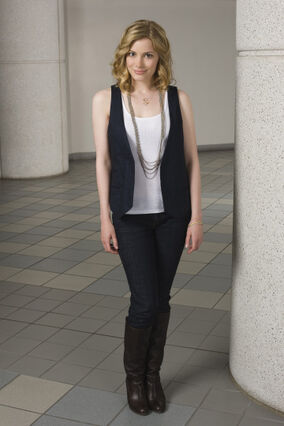 Last season I found this show absolutely hilarious, and it went straight to the top of my charts. I couldn't put my finger on what exactly made it so entertaining.
Well, today I found out. The reason Community is entertaining is because it's too close to home.
Today I started classes at Ivy Tech.
My life is now like one huge long episode of Community (minus an attractive Jeff Winger, and a study group).